THE GALLERY DECK
SEE WHAT WE HAVE BEEN UP TO:
LiteFighter P36 CAD details
These screenshots from CAD show some of the details of the P36 cockpit area. We're attempting to leave ample room for pilots of any size while staying true to the original shapes and forms of the Hawk.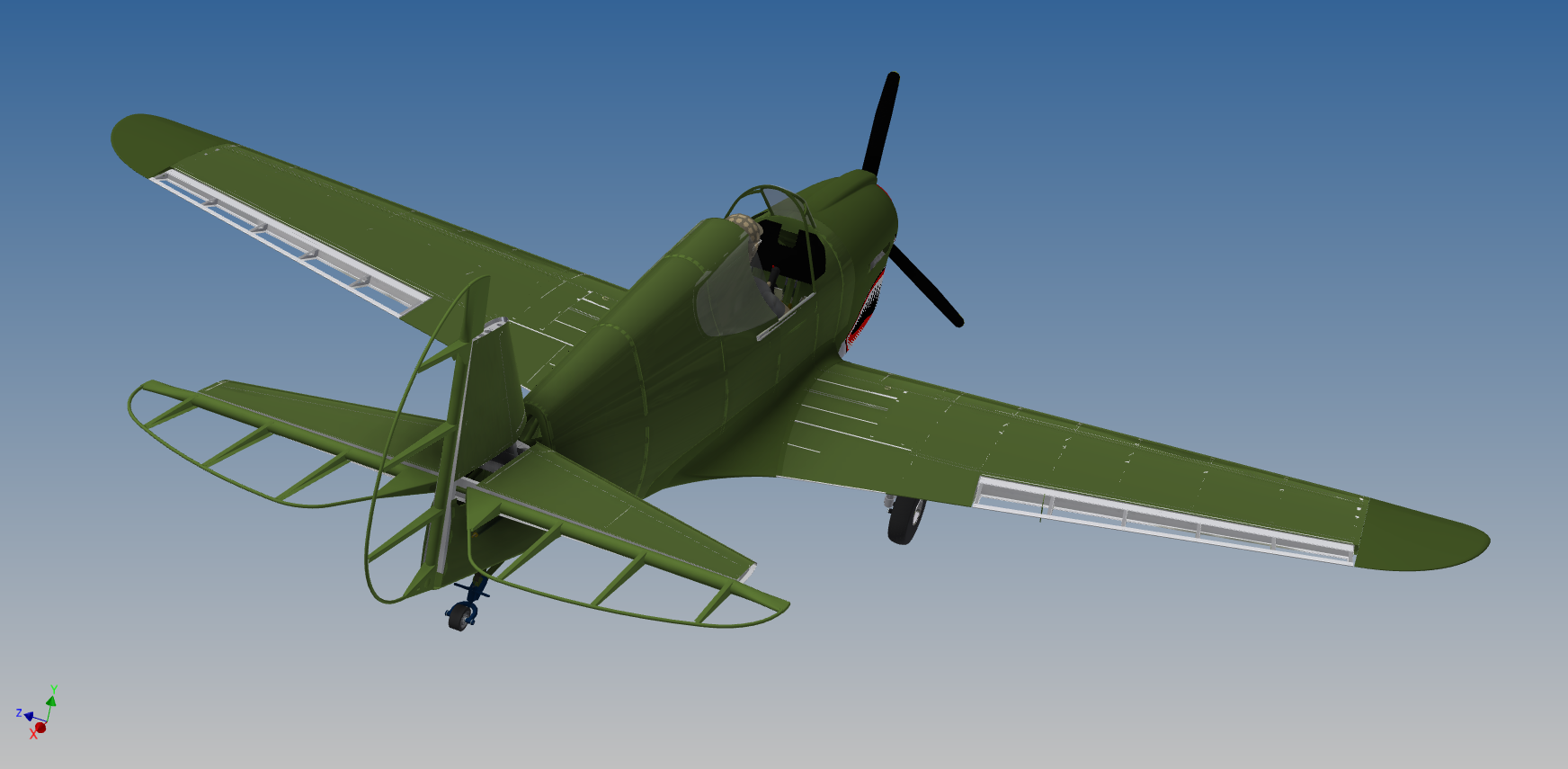 LiteFighter P40 Renders
These screenshots from CAD show the design of our prototype dressed as a P40. It's not always practical to model every detail at this stage, we have to sometimes improvise the finer details of assembly or wait until we've built everything up to a point before designing the parts to be made for the next step, so these screenshots are not always 100% accurate to the latest build, but they do a good job of showing the overall design.
LiteFighter Prototype
These pictures show the various stages of the build of our prototype LiteFighter. As we go, we are mostly focused on getting a flying sample, more than working out the ideal construction method; but along the way we are taking lots of notes and planning ahead the changes we think the design will need for the next iteration.