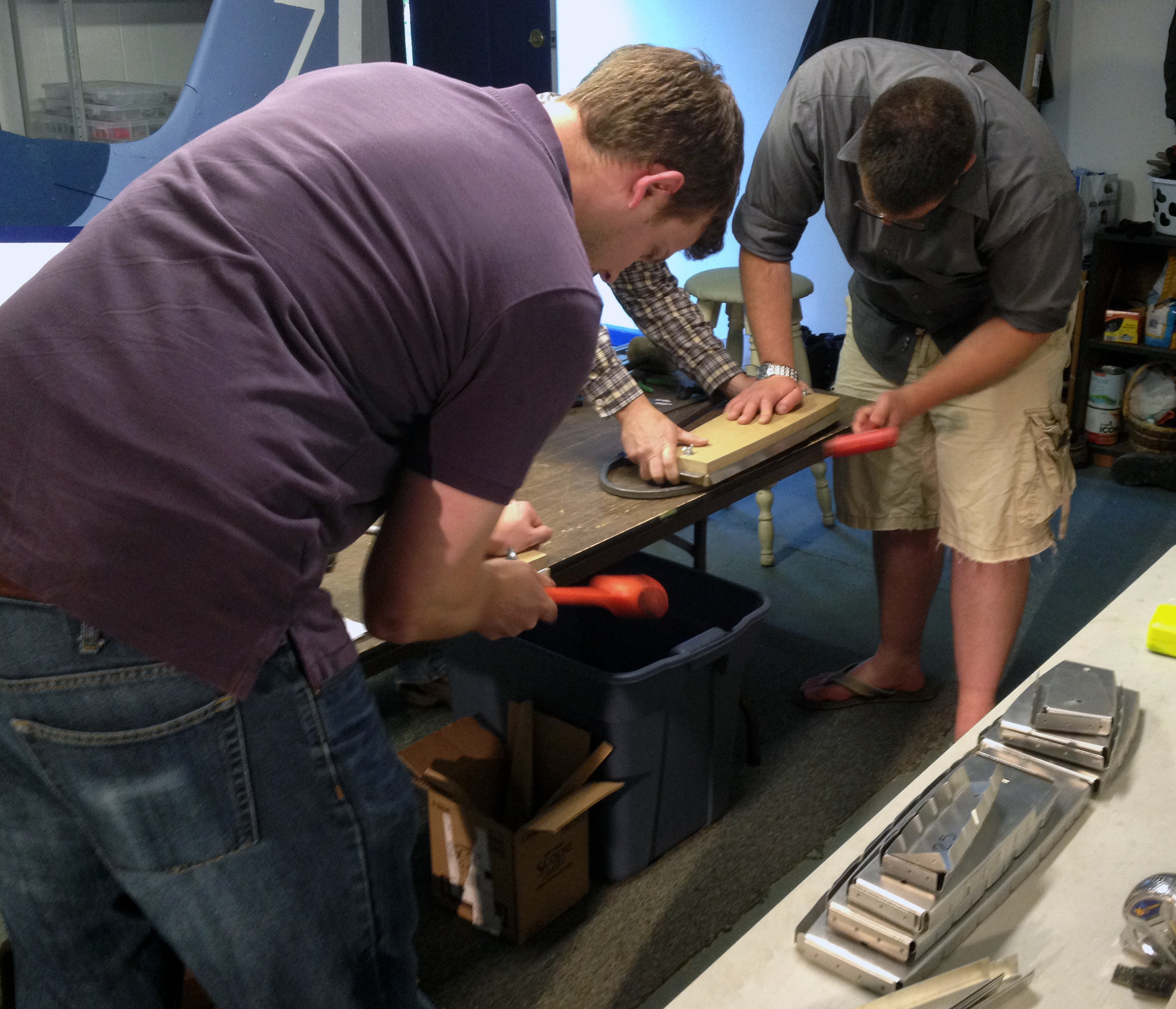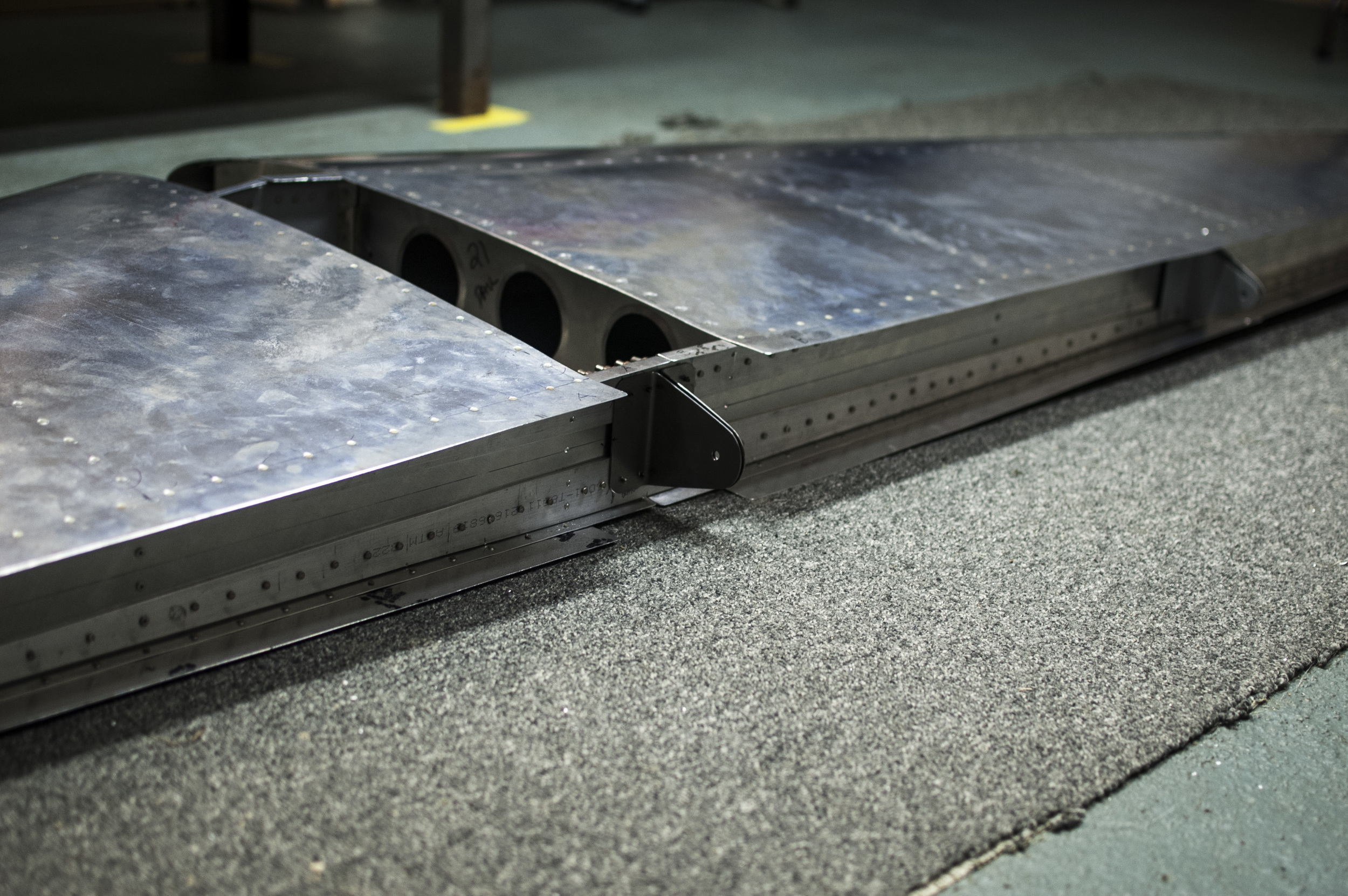 The first physical parts built to plans from our Hellcat design was the Horizontal Stabilizer Test Article. This choice was due to a number of factors: it wasn't too large or complex, the design was already done to a level of confidence, the loading wouldn't require too much weight, and it would help prove our abilities to design and build a simple airfoil before moving to the main wings. Unlike the vertical, it could be mounted in the middle and loaded symmetrically so the test fixture was straightforward.
The aluminum parts were sourced and cut by a local metal company with a waterjet. A local remodeling shop produced forming blocks on their CNC router. Our ribs were formed with great success, however our first spars were bent inadequately on a large 8' brake, requiring us to hand-form new spars after multiple vendors refused to quote the job.

The resulting parts were assembled and riveted with help from the whole team over the course of a few weeks as those with skills passed know-how to those who had never done it before. The hope was that the parts would be less-than-perfect, within a margin, so that the test article wouldn't represent a best-case scenario and would show what happens when newcomers try to put it together.
The test stand was welded together, and the finished horizontal bolted to it.
After loading from 2-6 G simulations, it was taken to 8, 9, and beyond. The structure returned to the original line.